If you cannot see the images properly, please click here.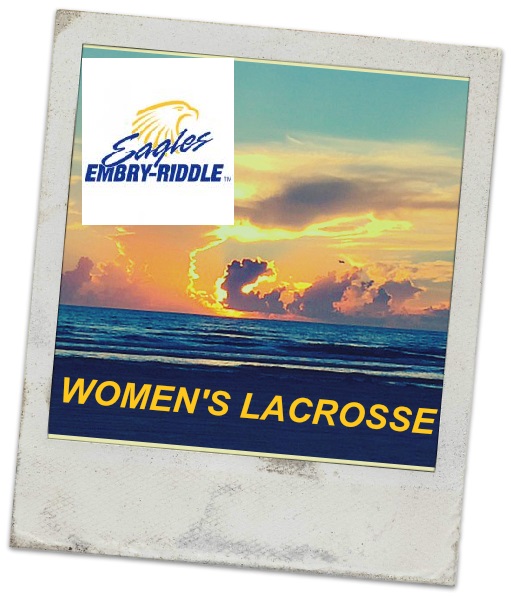 Greetings from Embry-Riddle Women's Lacrosse! 

We will be hosting 2 summer clinics for all positions including goalies and 2 goalie specific clinics.  We would be grateful if you passed this information along to your players or anyone that might be interested.  Instruction is geared toward individual skill development and to provide the tools to bring play to the next level. Read more about our coaching staff here: 

http://erauathletics.com/sports/2017/2/8/LAX_1008140410.aspx?id=1664



Located in Daytona Beach, Florida, the Embry-Riddle Women's Lacrosse program is set to compete in the NCAA Division II Sunshine State Conference in the spring of 2018. The SSC is one of the top conferences in the country, with three teams nationally ranked in the top 20. All camps are open to rising 7th graders to 12th graders and will take place on the Embry-Riddle Lacrosse Turf Field. 

Embry-Riddle Summer Clinics:
Session 1: June 21, 2017
Session 2: July 26, 2017
Enrollment for these camps are $120 per session.

Registration:
We aim to keep our camps intimate to receive the best individual instruction from our coaches. Register by June 15 for Session 1, or July 19 for Session 2, to ensure a spot. Online registration and parental consent waiver at: 

http://erauathletics.com/sports/2017/2/7/LAX_0310153112.aspx?id=1663




Registration by mail by sending the completed attached flyer, parental consent waiver, and payment to: 
Embry-Riddle Women's Lacrosse Camps
c/o Athletics
600 S. Clyde Morris Blvd.
Daytona Beach, FL 32114

Thanks! 


Marissa Giannerini

Embry-Riddle Aeronautical University

Head Womenâ??s Lacrosse Coach

600 S. Clyde Morris Blvd.

Daytona Beach, FL 32114

Office: 386-226-6497

Cell: 407-937-9739



To download attachments, click on this link :
Click here
Click here
Please don't include me in future emails.