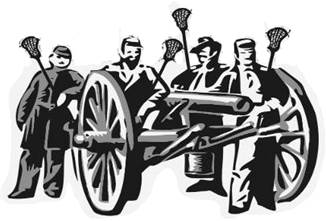 â??Tis the season for winter lacrosse leagues and tournamentsâ?¦ and we hope your team will include our 14th Annual Gettysburg 5v5 Tournament and Clinic in your plans!
Gettysburg Womenâ??s Lacrosseâ??s Battle of Gettysburg 5v5 Tournament and Clinic is slated for Sunday February 11th 2018 on campus at Gettysburg College and will be a great competitive tune-up for spring seasons, as well as an opportunity for interested players to learn more about our College and our reigning D3 NATIONAL CHAMPION womenâ??s lacrosse program!
Attached is the 5v5 Tournament Brochure and   Organizer Form â?? or visit our website (http://gettysburgsports.com/news/2017/11/14/womens-lacrosse-hosts-5v5-tournament-and-clinic.aspx) for more details including easy online registration information.
We encourage you to attend, and consider putting together a team to come compete!
Have a continued great start to 2018 and please let me know if you have any questions - hope to see you on the Battlefield next month!
Regards,
Kate
2017 NCAA DIII National Champions!!! â?? Video Highlights