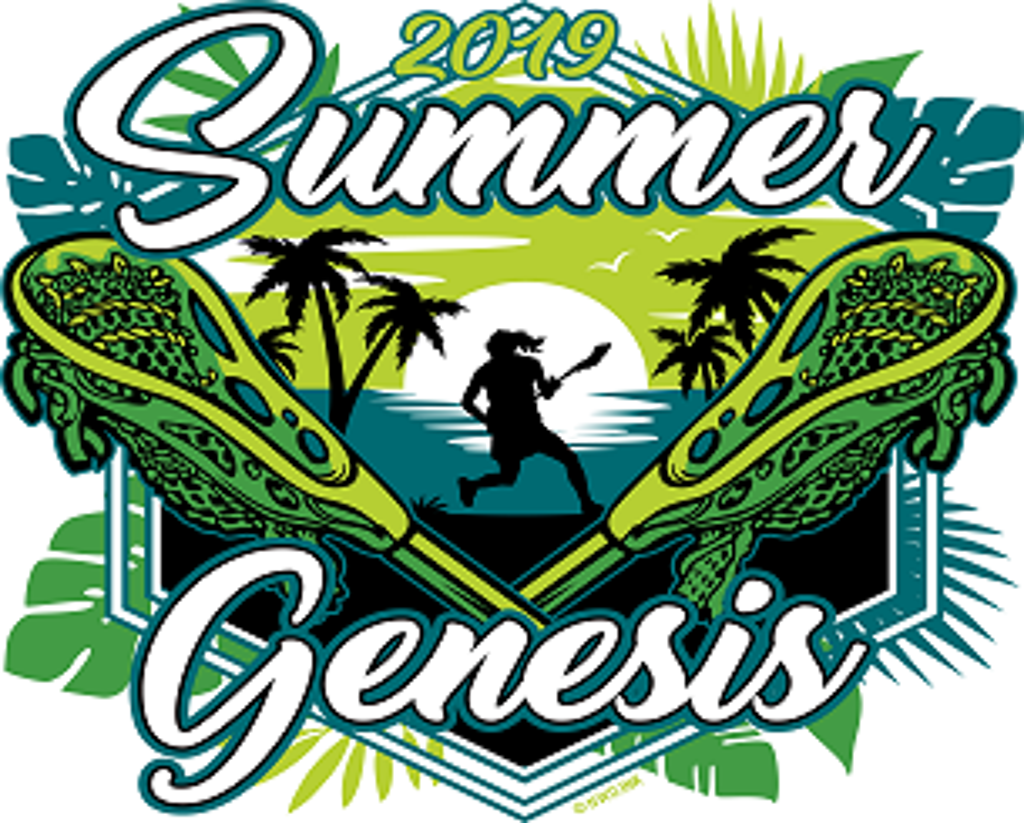 Summer Genesis

Date(s):   6/8/2019- 6/9/2019

Teams Attending:

2020 Black

2020 Red




2021 Black

2022 Black

Contact Info:

General Information

GAME RULES and duration

Whenever possible, games will be scheduled in 1 hour blocks 

o

     

Two (2) twenty (20) minute running halves.

o

     

There are no timeouts during the games.

o

    

Halftime will be (3-5) minutes.

Note on Weather

Tournament staff will make any and all decisions concerning delaying or cancelling of games due to inclement weather. Officials, coaches, parent or any other non-tournament staff member should not attempt to stop a game because of inclement weather. Any concerns over weather should be addressed to tournament staff. In the event of game cancellation, staff will determine either a time to resume play or if games need to be shorten.

In the event of weather during a game, if game is at half - the score stands.

Venue Information

The 2017 Summer Genesis will feature three venues. In the Net will serve as Tournament Headquarters, with 5 full fields and 1 indoor artificial turf field.  Ridge Road Park has 9 fields, and Campbelltown Fields have 5 pristine additional fields.  All facilities are in a 4 mile radius.  Click on the links below for Maps and Directions. 

RIDGE ROAD PARK

LEBANON VALLEY COLLEGE

All teams will be circulated through the locations during the weekend. College coaches will utilize all three facilities and are transported via shuttle from site to site. (There is no disadvantage to playing at any venue)

Please see the drop down menu under Travel Resources for more information on hotels, restaurants, and other important information you may need before traveling to the Summer Genesis.