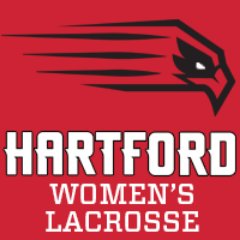 We are hosting our Prospect Day at the University of Hartford in CT on Sunday, October 22nd and we would love your help in getting the word out. None of our recruiting classes are closed and we are still looking for quality players who fit our culture. Below is an email you can use to forward your players that includes more information and a link to register!
Please feel free to contact me with any questions, or information on players you have--your coach's inside scoop goes a long way in the recruitment of your players and we appreciate the time and effort you put in to their success.

The link is also here for your convenience: https://deckerlacrosse.com/events.php 
Thanks!
Missy Jaworski
Assistant Coach

There is limited time to sign up for University of Hartfordâ??s Fall Prospect Day!
Date: October 22nd
Time: 8am-12pm
Location: University of Hartford
Join the Hawk Family on this one day event to:
·      Meet the very first ever Hartford Womenâ??s Lacrosse team!
·      Get a taste of the Division I atmosphere
·      Compete with committed players and prospects for our program
Sign up here Before October 13th
See you there!
Coach Decker and the Hawk family
: Head Coach for Womenâ??s Lacrosse
: University of Hartford Athletics
---------------------------------------------------------------------------------------------------------
Sports Center | 200 Bloomfield Avenue | West Hartford, CT 06117
| Office: 860.768.4637
| HartfordHawks.com | #HawkNation #FirstFlight
Instagram: @uhartlax â?¨Twitter: @HartfordWLAX
You have received this email from University of Hartford Women's Lacrosse.