Happy New Year! My name is Kitty Dawson and I am the assistant coach of the womenâ??s lacrosse team at Ursinus College. I am reaching out to give information about our upcoming 4v4 tournament. 
The tournament will be February 11th and will be held on the Ursinus College campus in Collegeville, PA. Players
grades 9-12
can register with a team of at least 4 field players (8 players max) and a goalie. If someone does not have a team to register with, a player can sign up as an individual and she will be placed on a house team. Check-in starts at 8:45am and play will begin at 9:30am. 
This is a great opportunity for girls to get their stick in their hand before their spring seasons begins, as well as possibly getting together with girls from their team for a fun, fast paced day of lacrosse. I have attached a flyer with more information on the day as well as a mail in registration form. Players can also register online through the link below! 
If you have any questions please do not hesitate to reach out! We hope to see South Jersey Devils girls there!
Thanks so much, 
Kitty 

Kitty Dawson
Assistant Coach |Womenâ??s Lacrosse

Ursinus College 
Cell:   (908) 872-4759
Email: kdawson@ursinus.edu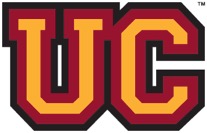 Ursinus 4v4 Tournament 2018.docx